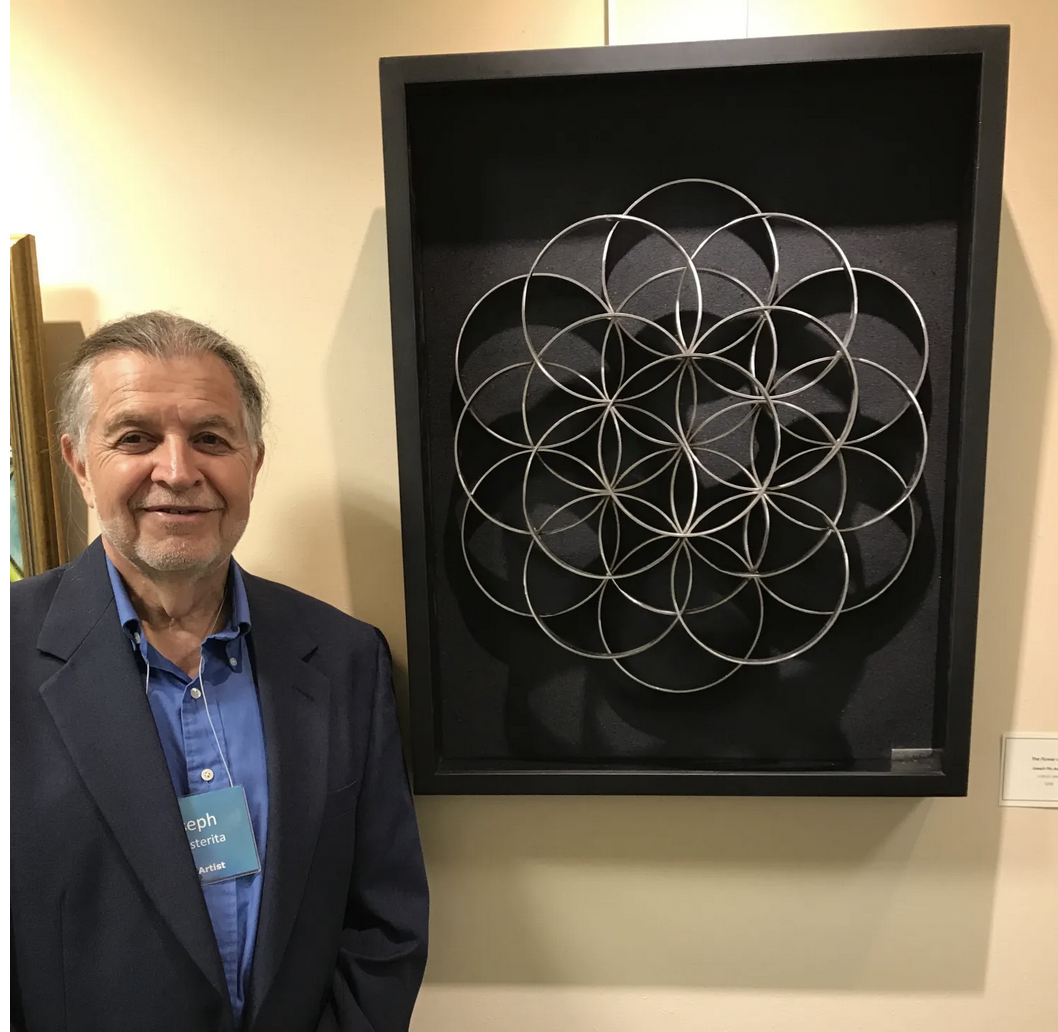 Every cell in your body, everyone's body, is a Lotus of Life. Every organ is a Lotus of Life. The Lotus of Life is the lens by which the Light of our Creator flows in the lower dimensions. Therefore, every cell is the consciousness of our Creator, Spirit, God and all the dimensions are One!  Know this, visualize this, feel this, throughout time-yesterday, today and forever. Jesus was and is a living Lotus of Life.  - Joseph Asterita
There  are many makers of the Lotus of Life, but only one which we recommend, made by Joseph Asterita. Joseph crafts his meticulously from steel or copper with special detail to angles and sacred geometry. These Lotuses are used in our trainings.
Website: www.MetalGeometricArt.com
From Joseph's website:
I chose steel as the material to fabricate from. Why steel you ask? The composition of steel is primarily iron, as much at 99% for certain steels. Iron blesses us in many ways; iron makes up the core of the earth, which results in the magnetic field around the earth that protects us from harmful radiation from the sun; iron makes up the hemoglobin in our blood and is essential in transferring oxygen to our cells.  A key structural member in buildings, roads, bridges, cars, and appliances is steel (iron).  Without iron, we wouldn't be here now. There are some who consider iron dross with no place in art. However, iron serves humanity selflessly. I believe iron the noblest metal of all.
When I became a metal fabrication artist, I chose to honor iron by designing, fabricating and welding steel into Sacred Geometry works of art. Sacred Geometry involves universal patterns and shapes that are mathematically balanced and form 'the code' of harmony found in the atom, mathematics, music, architecture as well as the human body.  Welding iron (in steel) into these geometric patterns provides a unique art style that brings this solid earth element, which we are so indebted to, into a visible geometric balance for all to see.