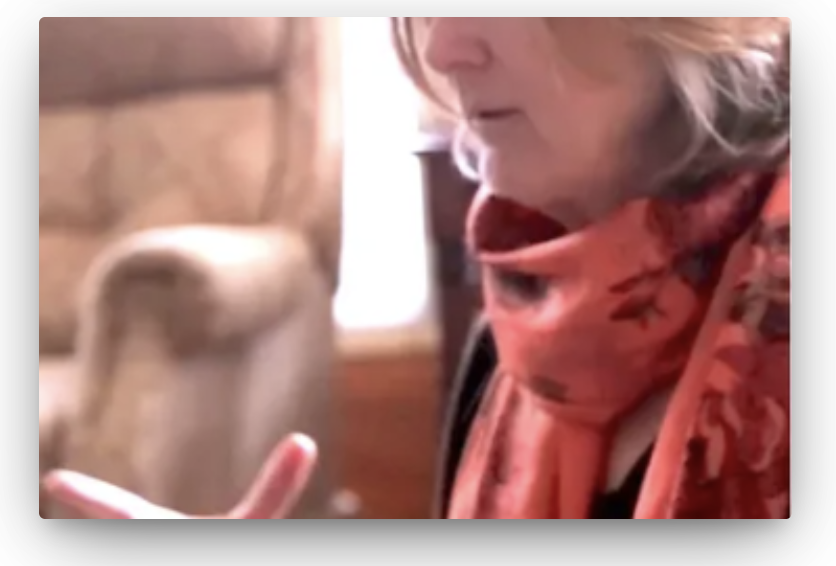 The human form is based upon this geometry.
It is a part of the flowing of Earth based energy and it is a way to focus or to pierce through the distortion in the field, if you will, to gain great clarity of thought, feeling and purpose.
It is a magnifier of thought and feeling.
It is a an intentional field that is created when the purity of heart is in alignment with the soul's purpose.
It is pure source frequency channeled through this instrument.
The concept of the Vesica Piscis with the sacred number of 12 is an amplified field of that of unity, harmony with all things being in balance.
This instrument is never to be laid directly on a person's physical body.
The physical body is simply a recipient of of the distortion fields that are in play, especially when it comes to physical ailment, physical dis-ease.
Holding this instrument 8 to 10 inches above form, that is all you need to know to scan the body and to understand what is happening within the context of the mental framework, mental emotional framework, and for that matter, corresponding physical, physical manifested disease to understand and to dismantle. Frankly, as you are pushing up from this 8 to 10 inches above the form, you are like a dragnet pulling and opening the the field for the person to receive zero point frequencies.
Lotus of Life is simply like a laser beam. It is putting focus to that which has coagulated as a lower frequency in your form and simply allowing that frequency like shining a light on the darkness to for the soul to make choice.
Everyone is connected beyond the 8 to 10 inches away from the body. The individual is connected to the larger consciousness grids that one is involved with in family, society, relationship, the world. And there is a second primary grid that is of a collective consciousness.
It's to be used when when it's needed, when someone is really sort of stuck in a chronic shadow pattern. And by the time something gets into the physical manifestation, that's a chronic shadow pattern revealing itself…
,,,and this is a way to pierce through that and allow that to dissipate. But at the same time, it's not going to feel like all a bed of roses with love and light after that. That means a person has accepted the the breaking apart of that shadow or the dissolving of that pattern. And and it's a very intense double punch, if you will, to the emotional, mental and physical body.
They [one may] go into a health crisis, which is a healing crisis because it suddenly illumines the the density, the shadow that they've been carrying along and it's causing their body physical harm now and yet they've known about it.
So this instrument here, when you put it in the middle of the circle and you set group intention, this energy is going to amplify the zero point frequency and also it's going to amplify the shadow within us because we're the ones that are receiving the zero point. And we have a choice at that point. Are we going to accept the zero point or are we going to to just hang on to the shadow with everything we've got or projecting?
You can feel the the intensity of different parts of the field and your field go out 8 to 10 feet on either side, 360 degrees when you're in that relaxed, open state. So what you're feeling is well above as you have a person say, on your table or sitting in a chair, going above or scanning around the person, picking up those resistances. And this person, this work doesn't have to happen only on a massage table. It can be happening in a chair.
It could be happening where this is put in a circle for doing a sacred circle.
It could be put on a map to do ley line work as you're guided, and it can be used to program it with pure intention based upon like if we get something in council and, and we're being guided to activate a particular place or region in the world which, you know, Spirit has given through me for Joseph's assignments and he's been working with these ley lines and he's been opening them up. And I have absolute knowing that the grid lines he's been working with has been dismantling these controller grids.
Should the lay person use this? No one should pick this instrument up without the understanding of what this actually is and what are their actions using this instrument, what impact they have. And there can be no harm in this, because if they don't have purity of heart and they're not intuitively listening; and if they have this desire, "I'm going to heal this person", it doesn't work that way. No one heals another person.
Someone may be suffering in the physical, but if you tamper with that without express permission from on high then you're actually thwarting that person's soul evolution. You step in by agreement and that's something completely different.
The thing about it is, when you do this, you really can't deny it: it becomes harder, almost impossible for one to deny the contrast. It's. It's sort of like it's in your face. And the reason why is it's just frequency. The frequency. The high frequency is now in the body, in the field. It's in the personal field. And you can't deny that it's doing its work. No matter what you do, you can't you can't hold it back any longer because that higher frequency is lighting that shadow up and bringing clarity.