A Time of Deep Listening to the Star Elders & Visioning the Way Forward
"We have called you to this place of Knowing"
May 19-21, 2023 
At the Cabin, Fredericksburg VA 
Join SOSA Founders, Carol Fitzpatrick & Mark Torgeson for a weekend of deep listening to the inner voice of the Star Elders that guide this global mission for a weekend of Meditation, sound immersion and visioning, a form of deep listening to what is yours to do, and what is ours to do as we are guided to move about the world sharing our love of the divine expressions of our sovereinty as liberated beings of Light. Together we will walk the world, use our innate knowing, and employ frequency activated tools to know where we are to point our focus toward this "All As One" vision and mission. 
If this is yours to do, join us for a  weekend of visioning and activations. The results of the weekend will be developed into a strategic plan for the organization of future Activation Journeys, Workshops and Retreats to be held in specific Centers of Light and to be determined locations around the world. 
You are welcome to attend for par or the entire weekend. 
We are here to anchor a new harmonic on earth. We are to anchor Centers of Light on every major continent to by first clearing the old then opening portals and activating the Ley lines of the earth.   
- The Star Elders through Carol Fitzpatrick
What You Will Experience...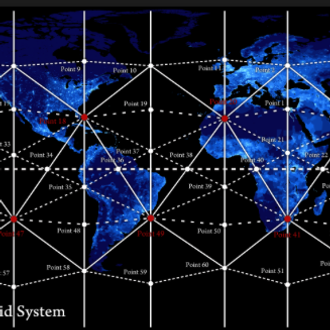 Visioning the Way Forward
Is this Yours to Do?
 During the weekend we will: 
Engage in synergy styled meditation to open the field to the higher dimensional realms for anchoring higher vibrational perspectives on our individual and collective soul path contributions.

Engage in deep listening for discerning what is yours to do as we set intention for highest expression.

Use the Lotus of Life technology with pure hearted intention to discern best locations to serve.

Engage in sound immersion as we integrate the visions and knowings that guide us.

Develop the protocols of embodying the work as we partner and form teams for working with pure intention to be of highest service.
Is this yours to do?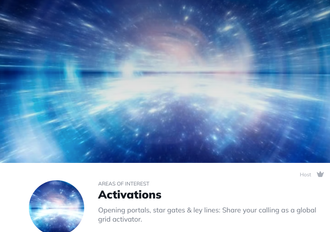 Following the weekend of visioning, you will be invited to join the Amplify! Community Learning Portal to join one of the core teams as we continue the rollout of this global mission. 
How Will You Use This?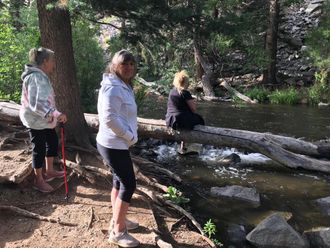 Are you in alignment with this global mission? Do you have a gift to share? If so, consider joining us to learn more about how you can contribute your wisdom and knowledge to this global mission,
Click HERE to learn more about join the Alliance.